This article is addressed to B2B small business owners in Los Angeles, California. We present to you in this article a list with several B2B small business marketing agencies in Los Angeles.
These B2B small business marketing agencies in Los Angeles offer SEO services to their clients. Therefore, any B2B small business owner can contact 3 or 4 of these agencies to request a proposal or quote for a digital lead generation campaign for its business.
One of the most efficient digital marketing tools to generate qualified leads for a B2B small business is the first page of Google search results. This digital marketing objective can be accomplished by two ways, one is by executing a Google AdWords paid campaign, and the second is by executing a Google SEO organic campaign.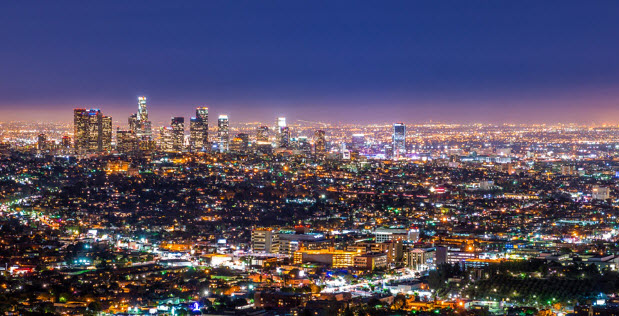 We recommend executing both campaigns the first two years for any B2B small business, and after two years, you can reduce the scope of the Google AdWords paid campaign because probably the Google SEO campaign has reached his fulfillment.
Any of the following digital marketing agencies in Los Angeles can design and execute a Google SEO campaign for your B2B small business. Please contact a few of them for a proposal.
SEO means search engine optimization, and it is the name the digital marketing industry has given to the process of positioning a website in the first page of Google search results. Be there. Be found.
COALITION TECHNOLOGIES (http://coalitiontechnologies.com/)
"Search Engine Optimization (SEO) is the process which increases a website's rankings in search engine results and subsequently increases site traffic and revenue."
"For example, a website that sells designer clothing would want to appear as the first search result whenever a potential customer searches for the phrase "buy designer clothes" in Google."
"SEO is an umbrella term which encompasses many different strategies. There are a lot of ways one can improve a website's rankings and Los Angeles based Coalition Technologies knows how to choose the ones that are best for your business. We can write your copy, build your links, get you press coverage, run your PPC campaign, build and design your website, optimize your site for powerful keywords, and whatever else it takes to increase your revenue."
ENGAGEDTHECROWD (https://engagethecrowd.com/)
"Most local SEO agencies have it wrong. They focus on rankings, not revenue."
"It is always good to increase your search engine rankings and drive more traffic to your website, but if the people that visit your site don't turn into paying customers, what good does it do? At Engage The Crowd we only care about making you more money with search engine optimization."
LAFRESHSEO (http://www.lafreshseo.com/)
"Los Angeles SEO Services."
"Whether in Los Angeles, California or Across the Country… We Can Help."
"We provide premium SEO services that are budget-friendly. No long-term contracts. Pay month-to-month."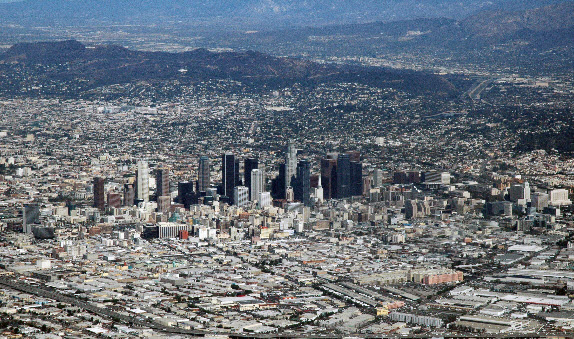 I THINK AN IDEA (http://www.ithinkanidea.com/)
"Use Local SEO to Your Advantage."
"The Internet has transformed how consumers learn, research, shop, and interacts. A properly optimized set of local listings that rank highly on Google, Yahoo, and Bing can often be the difference between success and failure. If your business is dependent on customers finding your business you need a SEO company that knows the ins and outs of Local SEO. You need I Think an Idea."
YOUTH NOISE (http://www.youthnoise.com/)
"Search Engine Optimization."
"Did you know 97% of consumers use the Internet to find local businesses? If your business doesn't show up on the front page, then you're losing hundreds of sales opportunities to your competitors."
FOXTAIL MARKETING (https://foxtailmarketing.com/)
"It doesn't matter if you're focused on Local SEO Optimization or National SEO Optimization. Our account executives have the experience and track record that you need."
OMNI (https://www.omnionline.com/)
"Why Invest in Search Engine Optimization (SEO)?"
"Use SEO to Get Found."
"Modern consumers rely on search engines to provide them with recommendations for just about anything. Since most consumers will only sift through the first few pages of search results, we make sure your business shows up by using the latest and most effective SEO techniques possible."
RISEREV (http://riserev.com/)
"Nowadays, Google is our go-to information source for practically everything – where to buy things, what restaurants are available, what hours a business is open… If your website is not appearing on the first page of search engine results, you are hand delivering customers to your competition! Even the most beautiful and visually stunning websites are useless if people can't find them."
NOXSTER (http://noxsterseo.com/)
"Los Angeles SEO Consulting Services."
"Noxster offers the most comprehensive search engine optimization (SEO), web development and PPC management and internet marketing services that the web has to offer. However we realize many large corporations and companies have an in-house marketing team or outsourced web service capabilities and only need our expertise to develop the proper strategy and implement time tested best SEO practices."
MEZZO LOGIC (https://www.mezzoseo.com/)
"If you own a local business, one of your most important potential revenue sources is the search engine. No matter where you are or what you do, there are people nearby looking to give their money to a business like yours. And they're looking for that particular business on search engines."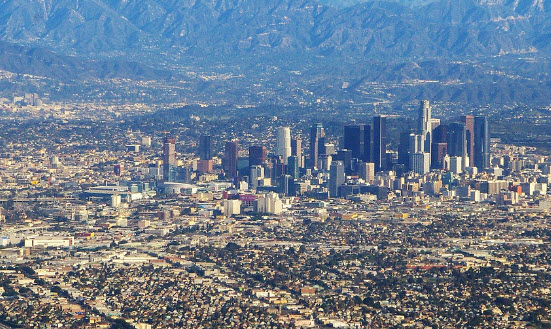 ORGANIC SEO MARKETING (http://www.organicseomarketing.com/)
"Having a website for your business is one thing; proper promotion of it is another. While you're busy running your business, we're busy helping promote it for you. By using our professional organic SEO services and taking full advantage of our extensive global experience you save yourself time, and ultimately money, whilst ensuring that your company receives the online exposure it deserves. We offer global and local solutions for businesses of all kinds."
NATIONAL POSITIONS (http://www.nationalpositions.com/)
"Organic exposure is essential for any business looking to grow their reach online. Our optimization strategies center around the knowledge that to get your business ranking at the top of the search results, you need to create a site and an organic footprint that Google—and its searchers—will love."
180 FUSION (https://www.180fusion.com/)
"The SEO strategies that are developed and implemented by 180fusion's online marketing professionals are tailored to help your business become the leader in your industry on the web. Through use of our proprietary technology, website optimization, local maps integration, and social media marketing, we will help your company outrank your competitors in searches for highly sought after keyword phrases. Our clients consistently achieve top positions in search rankings. When you work with 180fusion, your company will achieve the visibility it deserves, positioning you as a leader in your industry and building brand awareness. Electing to use our cost-effective SEO services as part of your search engine marketing strategy will be the best decision you've made in a long time."
L MARKETING GROUP (http://l-marketing-group.com/)
"Los Angeles SEO When hiring a SEO company Los Angeles to handle your SEO needs in the Los Angeles area it is very important to choose a SEO Agency Los Angeles based, that has high quality standards and experience with top SEO Los Angeles rankings. Must of all make sure that the SEO company you decide to hire has your best interest in mind."
E MARKETING CONCEPTS (http://www.emarketingconcepts.com/)
"Need traffic? Let us take you to the top of the organic ranking results for the search terms that matter to your customers! We can help!"
WPROMOTE (http://www.wpromote.com/)
"We don't "trick" the search engines and we don't "game Google." We just build better website experiences by creating authoritative, unique, and shareable content that will grow your brand's footprint online at the local, national, and even international levels."
GO BIG (http://gobigla.com/)
"Most likely, the reason you found us today is because we are the Kings of Effective Organic SEO. If you're ready to naturally boost your website to the top of the search engines, than you, my friend, have definitely come to the right place."
"SEO (Search Engine Optimization) and SEP (Search Engine Promotion) are the processes to get your site to the top of the search engine results for your chosen keywords and key phrases. Without proper SEO & SEP your website is essentially invisible. Professional web design & development is only the beginning. Go Big L.A. offers over 15 years of world-class SEO services to Los Angeles & worldwide."
Thanks for reading and thanks for sharing this article. We will see you in our next article.
This article was written by Julio Sanoja Rial, CEO  & Founder at LeAds, a B2B Small Business Marketing Agency that you can visit at www.msalesleads.com
You can read our previous article in the following link:
https://www.msalesleads.com/small-business-marketing-agencies-in-chicago/