Digital marketing for engineering firms is all about designing and developing what we call the four major components of digital marketing:
Media
Content
Ads
Google marketing products
Digital marketing is always about media, content and ads. What changes depending upon the customer industry is the type of content to be developed and distributed.
Media
Media development is the first task to do in a digital marketing project for an engineering firm.
An engineering firm should have the following owned and paid media channels:
WordPress website, WordPress Blog, LinkedIn Business page, LinkedIn author page, LinkedIn Business Group page; Facebook business page, Facebook author page, Facebook Business Group page; Twitter business page, Twitter author page; Instagram business page; Google plus business page, Google plus author page; Medium author page, Quora author page, Reddit author page; MailChimp or similar Email Newsletter account; Business Directories listings such as Yellowpages, Yelp, MerchatCircle; PR NewsWire account; Engineers Association listings, Business Associations listings, Webinar account.
These above owned and paid media should be developed and designed according to the engineering firm design specifications; and must have what we call NAP coherence, meaning that the Business Name, Address, and Phone must be the same in all owned and paid media. This NAP coherence will help the engineering firm with the Google ranking.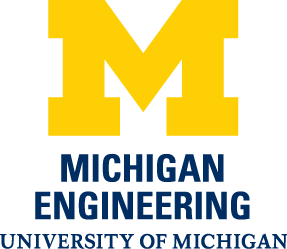 Content
Content is probably the most important component of digital marketing for engineering firms.
There are many types of digital contents, however, there is one that is the most important and that is the "article" or what we call the mini-essay. One business idea well written and well distributed have a bigger impact in the audience (prospects and customers) and in the Google search algorithm, than any other type of content.
The articles for an engineering firm can be written about any of the following topics: projects designed and developed by the firm, case studies, firm specialization areas, industry recognition honors, and any other topic related with the firm specialization areas.
Digital content for an engineering firm has two challenges. One and first challenge is the content strategy and production, and the second challenge is the content distribution.
Content distribution is key for reaching the audience and getting the customers and prospects engagement, which are both necessary for business growth and Google search algorithm ranking.
The articles should be distributed in all the engineering firm owned and paid media described above at the beginning of this article in the Media section, including sending the articles to the customers and prospects email database, and broadcasting the articles topic with customers and prospects online webinars. Article distribution is key for success. Articles reach is key for success.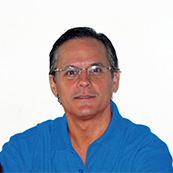 Ads
There are two types of digital advertising, search advertising and display advertising. Search ad is the one that appears in the first page of Google (or Bing, Yahoo) search results. Display ad is the one that appears when users browse Internet or Apps.
There are two leaders in digital advertising, Google and Facebook. There are other small players such as Twitter, LinkedIn, Amazon, Ebay, Skype.
We recommend for an engineering firm to have a Google search ad campaign and a Google display ad campaign. A LinkedIn display campaign can be also recommended.
Google marketing products
An engineering firm must have the following Google marketing products setup, launched and approved:
Google Search Console
Google Webmaster Guidelines
Google AMP
Google Analytics
Google AdWords
Google mobile test
Google speed test
Google Tag Manager
Google My Business
Google My Business Address verification
Google MAPS address verification
All these Google marketing products in place will help the engineering firm with the digital marketing success and will also help the engineering firm with the Google ranking.
Digital marketing for engineering firms must include the design, development and maintenance of these fout major components of a digital marketing project: media, content, ads, and Google marketing products.
Once these four major digital marketing components are in place, and running well, then your engineering firm will begin to enjoy what we call "being found, seen, and remembered" in the digital world. Sooner or later this business accomplishment will benefit the engineering firm in terms of new customers and new projects.
Is your engineering firm currently being found, seen and remembered in the digital world?
This article was written by University of Michigan engineer Julio Sanoja Rial, CEO & Founder of MSalesLeads, a digital marketing agency for small businesses that you can visit at www.msalesleads.com
You can read our previous article in the following link:
https://www.msalesleads.com/digital-agency-msalesleads-helps-small-businesses-to-go-and-grow-online-successfully/
This article was written on Mayo 24, 2017.
This article, and all our previous articles, are originally published at our business WordPress Blog at https://www.msalesleads.com/category/articles/  , and then they are distributed in the Google search console; in all our business social network pages and groups; in all our business third party blogs; and in our business email marketing platform.
About the Author:
This article was written by Julio R. Sanoja, founder at MSalesLeads, a SEO agency in Miami, Florida. We help businesses all over the world, to go and grow their businesses online; position their brands, products and services online; and get qualified leads and new customers online. We have been doing this for the last 17 years.
You can write me juliosanoja@msalesleads.com or you can call me 305-918-9793 if you need our services.
You can read our recent case studies at the following link:
https://www.msalesleads.com/category/case-studies/
Julio R. Sanoja is a consultant, strategist, and speaker about Google; SEO; and the first page of Google. Julio offers online and in company Google SEO and first page of Google consulting, strategy, coaching, conferences, training, courses, and workshops.
Our agency has been featured by Design Rush as one of the top 25 SEO agencies that can adapt your SEO strategy in 2019.