Lead Generation Agency Is Your Personal Megaphone
Lead Generation Agency Can Take Your Business From "Who are you?" To "Where have you been all my life?" fast!
By definition, a lead generation agency is a company who is well versed in helping businesses come up with, implement and attract more customers to the business and help them to earn a better online presence. Even in 2015, and with all the success stories REAL business owners have experienced and lived to tell about. Some people still do not believe in commissioning the services of a professional lead generation agency. Some people prefer to try and "do it all" on their own. Some just use word of mouth and others try print advertising and other "older" advertising methods with little to mild success.
However, more times than not, these same business owners quickly realize that "if you build it, they will come" is wrong and only said in Hollywood movies. That practice alone just does not work in real life. A business owner serious about getting their products or services to the masses must enlist some outside help in the form of a lead generation agency.
Google is the premier lead generation platform in the world. They have advertising tools such as AdWords. This tool is designed to use researched "keywords" related to your business and what you do. It re-directs people online who are looking for similar products and services, right to your website and creates website traffic for you. Website traffic can equal website sales and new customers. So as you can see, there is a direct relationship there. Not to mention working with a lead generation agency can help a business create a strong online presence which is great for branding.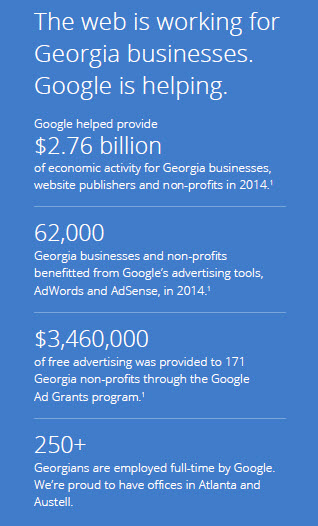 Sometimes In Life, An Idea Just Finds You
Each year, 850,000 online businesses are started and believe it or not, with most of these new companies, the owner did not go to business school to start a company right after. Furthermore, the owner may not have even pictured themselves as being the business owner type. However, sometimes in life, an idea comes to you that is so profound, it can only be considered a "no-brainer" for you. Moreover, when it does, it can only be described as destiny that this idea showed itself to you.
No one knows this better than Dr. Ayanna Howard, electrical-engineering professor at the Georgia Institute of Technology and is a former researcher at NASA's Jet Propulsion Lab. Dr. Howard takes a keen focus on advanced robotics and assistive technologies. She actually has never even thought of the idea of being a business owner until one day; she did a program called the National Science Foundation. It was a program designed to train researchers to think like entrepreneurs.
"I was not even thinking about starting a business," said Ayanna. But I saw that there was a need for my expertise outside the lab, so I officially launched a Georgia Tech VentureLab spinoff company back in 2013."
The name of Dr. Howard's company is Zyrobotics; they develop mobile-accessible technologies for children. Most of the children have some form of a challenge be it cerebral palsy, autism, or others.
"We focus on designing technology that all kids enjoy, and that happens to be accessible, so children with special needs don't feel excluded."
Some of the super popular games and apps that are created by Zyrobotics are Turtle Invaders, Forest Fighter, OctoPlus for math, and a Social Robot Coach. Dr. Ayanna was definitely the new business owner that wanted to try and do everything on her own. She had the Hollywood movie mantra too.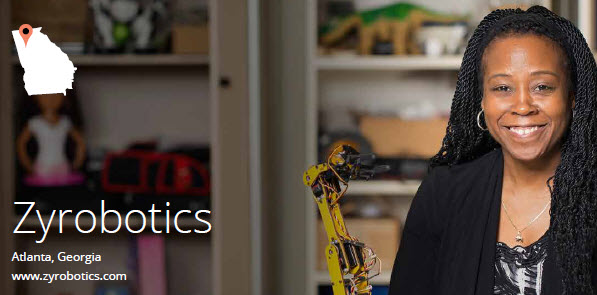 "I thought, 'If we build it, they will come,'" she said, but soon realized I might need some help in getting the word out."
After a great effort in getting the website and content all set up nicely and getting the product out to the masses, she was hit with a crude reminder that being a business owner is not as easy as it may seem to some. Dr. Ayanna, even after all her marketing effects only managed to produce 25 downloads for her games and apps.
After getting served a little humble pie, she decided that it was time to bring in a professional lead generation agency. Moreover, boy did she get a return on her investment. No two marketing campaigns are the same, and each company's results vary based on many different variables. However, Dr. Ayanna experienced something extraordinary. After only two weeks of using Google AdWords, her download total jumped to 500 downloads.
Her download success rate did not stop there either. Today, the downloads for Zyrobotics are in the 20,000 range for her game Turtle Invaders.
"AdWords has let us expose what we have to the world outside of our ecosystem," Dr. Ayanna said.
Working On Children Products Is The Best
Dr. Ayanna loves what she does. She loves it even more when she gets the chance to hear from the satisfied parents about what the Zyrobotics products have done for their children. Dr. Ayanna gets emails from parents all the time with children who have challenges like ADHD, but was able to use a game such as OctoPlus and concentrate on the math.
"This is a good thing," she said. "My dream goal is designing both education hardware and software that is accessible to all kids. And the Internet has made this goal a reality for me."
Google By The Numbers and Georgia https://www.thinkwithgoogle.com/
Google and the web are truly working for Georgia businesses. Just in 2014 alone, Google helped provide $2.76 billion in economic activity for Georgia businesses, which included some non-profits. As a large charity giver, Google has given a total of $3,460,000 in free advertising to 171 non-profits in Georgia. Google has many offices located in Atlanta as well and employs over 250 Georgians as full-time workers.
If you are ready to take your business to the next level, LeAds can help you create an adverting campaign using the full power of all Google has to offer to help your business stand out from the pack.
This article was written by the LeAds copywriting team. LeAds is a Google Lead Generation Agency, specializing in Google AdWords https://www.google.com/adwords/ and Google SEO in the United States. Please visit our website at www.msalesleads.com for more information about making Google Search and AdWords work for your business.
"The data in this article was based on the Google USA Report 2014."
You can read our previous article in the following link:
https://www.msalesleads.com/lead-generation-business-can-work-for-any-type-of-business/