Lead Generation Campaigns used by Arizona Companies help them to Grow their Business
Lead Generation Campaigns Make All the Difference to Arizona companies
With the focus that many consumers put on what they find on the Internet, it is no wonder that businesses are looking for ways to get ahead of other search results that may come up before they do. Their lead generation campaigns tend to look at where they are in the searches for particular keywords. If they are not on the first page of Google (www.google.com) search results, then something has to be done, as most searchers rarely look past the first page or two when looking for a service or product.
While you can just hope that people find your product or service on the Internet or by word of mouth, this is not the best way to go about it. Taking action, by hiring a lead generation service, can make a big difference in your traffic and your profitability. The key is to find the right company to help you with your lead generation campaigns to move your site up in the Google search rankings and get you more quality traffic.
Finding the Right Lead Generation Campaigns Makes Big Difference https://www.thinkwithgoogle.com/
Sedona Golf Resort, located in Arizona, is one of the most beautiful golf courses in the United States. Their reputation itself brings quite a few guests and events, however, there was more that they could be doing to get their business noticed. General Manager Jeremy Hayman says of this, "Our biggest strength is our visual appeal. Customers tell us, 'I watched the video and booked the tee time because it looks amazing.'" Tee time reservations online account for 20% of their business, and if they are not found, then they lose out on these reservations and the money associated with them.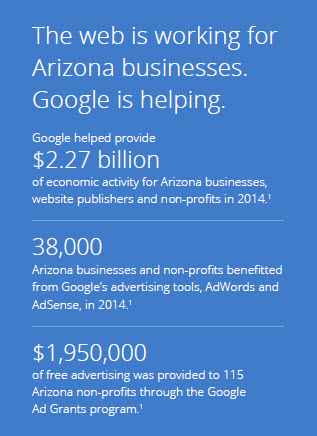 The resort is not just about golf, however. They use Google AdWords Search and Display also to target wedding planners and diners, as they offer a bar and grill for informal dining, as well as banquet facilities for weddings. "One click could turn into a $25,000 wedding," says Jeremy. This is why they take their lead generation campaigns so seriously, as it can mean a big contract for the resort, which can lead to more business and sales.

They use their Google My Business listing to offer reviews, directions, and link to their Google+ page, which allows them to keep everyone up to date on the latest at the Sedona Golf Resort. Jeremy explained that they realized via Google Analytics that they need to be more mobile-ready, as far as their website. "We get a ton of visitors from Phoenix coming to Sedona, who want to book a round of golf," Jeremy says. "We needed a more responsive website for tablets and cellphones so that when people search for us, they find us."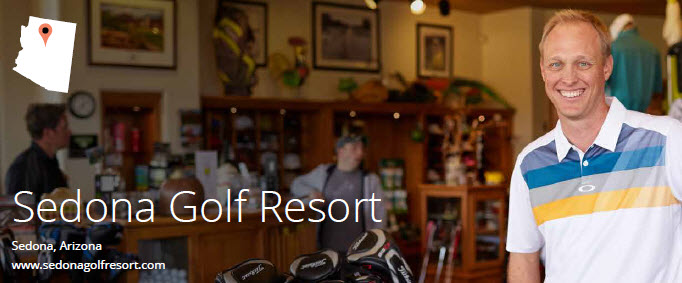 And find them, they are. Their golf business in total has increased 37 percent, and their wedding reservations have doubled. In addition, their bar and grill is bringing in $1.5 million a year. Google has made a big difference in their business and profits.
Arizona's Economic Activity Seen Huge Gains Due to Internet Business
Google is a big factor in the economic gains that Arizona has seen due to Internet business. In fact, they helped provide $2.27 billion in financial activity for website publishers, businesses, and non-profits during the year of 2014. While many companies understand the importance of the Internet to their business, there are still those who are missing out on the gains that can be offered.
For these, the excuses for not using the Internet to its fullest potential range from the perceived high cost (which is not true) to lack of information to lack of skills. Lead generation campaigns, however, can offer a big boost in business, however, which far exceeds the reasons and any cost behind the excuses. Whether you have a small business or a large one, if you do not have an Internet presence, you are missing out on a big portion of the financial pie. There are many lead generation companies that specialize in quality leads for your site. By using their skills, they can help you to take your business to a new level.
Non-Profits Finding that the Internet Can Be a Huge Marketing Tool
Non-profits are only at the whim of donations. This means that they need to be open to getting donations in whatever way people want. Whether it is through an event planned, word of mouth donations, or a huge marketing campaign, it is essential that non-profits find their niche on the Internet as well, as many people will only donate if it is convenient to them. Convenience can be increased using the Internet, as there are many useful apps and tools that can make donating super easy.
Don't think that your non-profit can afford to set up a website or one of the many lead generation campaigns? You can't afford not to. Google Ad Grants can be a great source for any non-profit, as they can get your program set up for free. In fact, in Arizona, they gave 115 non-profits free advertising that added up to almost $2 million. One of these grants could be the key to meeting your fundraising goals to allow you to help those that your non-profit focuses on.
While you can let things go as they are, why would you? Everyone wants and needs more business or donations. Approximately 38,000 Arizona businesses and non-profits took advantage of the advertising tools offered by Google in 2014. A lead generation company can ensure that your lead generation campaigns will work for your business and your future needs. A website is nothing without using Google AdWords and their other marketing tools. If you are ready to get your website noticed and move up in the search engine results, contact LeAds for help in lead generation.
This article was written by the LeAds copywriter team. LeAds is a Google Lead Generation Agency, specializing in Google AdWords https://www.google.com/adwords/  and Google SEO, in the United States. Please visit our website at www.msalesleads.com for more information about making Google Search and AdWords work for your business.
"The data in this article was based from the Google USA Report 2014."
You can read our previous article in the following link:
https://www.msalesleads.com/b2b-lead-generation-companies-seeing-big-results/