This article is addressed to small business owners in San Antonio, Texas. We will present to you a list of several B2B online marketing agencies that have physical offices in San Antonio, so you can contact a few of them for a request for proposal or request for quote for your B2B digital marketing campaign for your lead generation needs. We will only ask you to give us at LeAds the opportunity to participate in the proposal and let us present to you our proposal or quote for your lead generation campaign.
The methodology we used to find this list of B2B online marketing agencies in San Antonio, Texas is very simple. We made a query in Google Search with the phrase "online marketing agencies in San Antonio" and we reviewed the 51 results of the first 3 search result pages. Each of the first 3 search result pages has 17 results, which are 7 paid results and 10 organic results.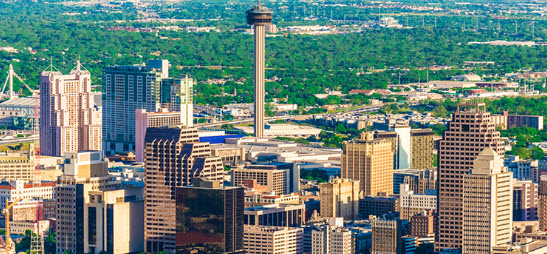 We selected among these 51 search results those online marketing agencies that serve B2B clients and that offer search engine optimization services (SEO) and Google AdWords services, which are from our experience the best lead generation digital marketing tools available in the market today for B2B small business, what we call "be at the first page of Google search results". Be there.
The fact that these online marketing agencies appear in the first three pages of Google search results shows us that these digital agencies have some proficiency in search engine optimization services, and that they have done good SEO for themselves.
The order that we present this list is the same order that they appear in the search result pages.
GRAY DIGITAL GROUP (http://www.graydigitalgroup.com/)
"Established in 2001, Gray Digital Group is a full service digital marketing agency in San Antonio, TX. We also have team members who work remotely from Austin, Texas and Greenville, South Carolina that commute into our main office on a regular basis.
Gray Digital Group works with clients all over the country. Our client base is comprised of large national health systems, small to medium-sized businesses, law firms and non-profits"
VUEPOINT (http://www.vuepointcreative.com/)
"We combine web design and development, social media, search engine optimization, & online advertising, into measurable campaigns to help you meaningfully connect with your audience & effectively grow your business."
DIGITAL SAPIENS (http://digitalmarketingsapiens.com/)
"We are a global online marketing agency headquartered in San Antonio, Texas with a branch office in Dubai, UAE. Our company provides leading edge social media strategies and digital marketing techniques, including website design and development, search engine optimization (SEO), and mobile marketing for iPhone, iPad, and Android devices. We also conduct social media training and speaking engagements."
ESD DIGITAL MARKETING (http://esdandassociates.com)
"Stop selling and help people buy. It's critical that your brand is positioned as a trusted source of information. Since buyers usually don't contact a sales team until they have just about made their purchase decision, they'll need compelling content that designates your expertise and that reduces drop-off rates. Our content marketing services attract leads through content developed for Internet search, blogs, email, white papers, social media and more."
NUBE INTERNET (https://nubeinternet.com/)
"Nube Internet is a digital marketing agency that provides a variety of online marketing tools to help small and medium size businesses of all kinds succeed on and off the web. Our online marketing agency services, which range from domain name, hosting, and online marketing with simple text ads to rich media ads, help your businesses find customers. We also provide cloud computing tools for businesses that save money and help organizations be more productive."
"Are you interested in top ranking on search engines like Google, Yahoo, and Bing & AOL?"
DMG (http://www.sadmg.com/)
"Digital Marketing Group San Antonio "DMG" is a full-service hybrid online marketing agency that specializes in digital innovation and online advertising for small businesses, agencies and corporations in San Antonio, Texas, and surrounding areas."
ACA DIGITAL (http://www.acainternetmarketing.com/)
"Search Engine rankings are not a closely guarded secret of a select few. The truth is that getting your website found is a matter of hard work, careful planning, and keeping ahead of ever changing rules. ACA employs proven strategies to increase ranking through quality content marketing that a search engine understands."
"Search engines are constantly looking for quality webpages to display at the top of page one. The first step in getting a good ranking is having a website that people want to find. ACA begins with building content that is useful, interactive, and draws customers in to create quality clicks. Quality content is then fused with user driven design to create a web experience that engages customers in creative ways."
THRIVE (https://thriveagency.com/)
"Thrive is a WordPress web design and SEO company with proven results. We are passionate about using the power of the Internet to grow any business."
"Through careful keyword research and white-hat practices, we can help you achieve high rankings in the major search engines."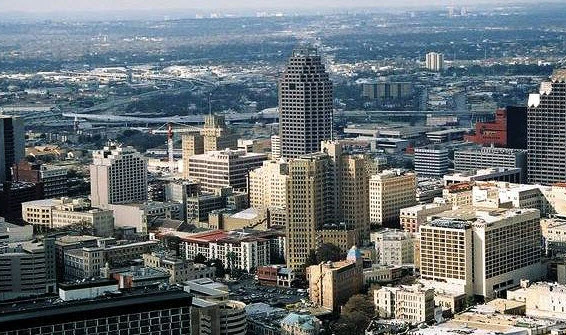 PEAR ANALYTICS (http://pearanalytics.com/)
"SEO, Website Traffic and Lead Generation"
"How website visits turn into leads, and then convert to sales."
"Getting traffic to your website is only half the battle. Engage your visitors and nurture them into a qualified lead."
CRUSHWHAT (https://www.crushwhat.com/)
"SEO Solutions for Your Website."
"Drive Relevant Traffic. Achieve Rankings In Search Engines For Keywords."
LEADHUB (http://www.leadhub.net/)
"Search Engine Optimization is so much more than just the battle for high placement on search engines. At Leadhub, SEO ties directly into your company's ROI, reputation management, brand loyalty and website's conversions. Recent studies have shown that 75% of searchers do not go past the first page of results when surfing the web. Your website's search engine placement within the first page has an immediate impact on your online leads."
HEARTFIRE MEDIA (http://heartfiremedia.net/)
"SEO used to be pretty simple."
"If you asked us a few years ago we would have said it's all about keywords and inbound links. However, with changes over the months to major search engine algorithms, the never-ending quest for higher ranking and relevancy has become even trickier. Have you considered the rise of mobile and social search? Is your content written for readers or robots? We'll help you answer these questions and more."
BR8KTHROO (http://br8kthroo.com/)
"Covering everything from business development to SEO to social media marketing services, we're a "one stop shop" for professional digital marketing. We make sure your business is seen by the right people at the right time and in the right places. This is the kind of effective digital marketing San Antonio businesses have been looking for!"
REVLOCAL (http://www.localsearchsanantonio.com/)
"Be found. Be chosen. Be easy to work with."
"Our Local Search Marketing, Paid Advertising, Social Media & Content Marketing strategies work. Our platform + partnership is trusted by thousands of local business owners just like you. Digital marketing is complicated and continues to change; this is why you need a partner. What our clients love most about RevLocal is the dedicated marketing strategist. RevLocal is a full service and affordable online marketing solution."
CLEVERLYENGAGED (http://cleverlyengaged.com/)
"Some may call themselves an SEO consulting firm, an internet marketing company, a web design agency, an online marketing agency, or a viral marketing shop, but why not work with someone that consults on everything digital marketing?"
"At Cleverly Engaged Marketing, we prioritize digital in all areas. Too often, agencies operate in a silo, ignoring important functions of customer engagement and growth. That makes them biased, and their solutions can be biased, not what's best for your brand or company."
"Search engine optimization on its own is dead. The new approach to reaching customers online involves user experience, content marketing, search optimization, local SEO and more. It's an approach that's defined holistically, not by separate parts."
APLUSNET SOLUTIONS (http://aplusnetsolutions.com/)
"Our SEO team utilizes a combination of proven techniques, advanced technology and a network of technical and creative specialists all focused on delivering effective Online Marketing results."
"Search Engine Optimization Company"
"A Search Engine Optimization Company (SEO) such as APlus is crucial in order to achieve and maintain top search engine rankings in Google, Yahoo and Bing."
"A Search Engine Optimization Company Is A Necessity To Achieve Top Rankings."
"APlus Net Solutions is a top SEO Company providing affordable online marketing services. Search Engine Optimization as well as additional marketing efforts is necessary in order to convert your visitors to repeat, paying customers."
"Our SEO Company specializes in the promotion of your website, allowing potential customers to easily and quickly find you. You need to employ the most current, leading-edge online marketing strategies to get your site in the top rankings of the major search engines."
MALLERY ONLINE MARKETING (http://malleryonlinemarketing.com/)
"Are You Looking For New Customers?"
"Our Proven Strategies Are Designed To Help Propel Your Business In Front Of Your Competition Through Domination Of Google."
"We will rank your website to page 1 of Google with the ultimate goal of having your site appear in the top 3 of search results."
Thanks for reading and thanks for sharing. We will see you in the next article.
This article was written by Julio Sanoja Rial, CEO & Founder of LeAds, an online marketing agency for B2B small business that you can visit at www.msalesleads.com
You can read our previous article in the following link:
https://www.msalesleads.com/digital-advertising-agencies-in-houston/