We continue with our series of articles about SEO agencies in the main USA cities. The purpose of the campaign is to present to B2B small business owners a list of SEO agencies in their cities to contact a few of them to request a proposal or a quote for a search engine optimization (SEO) lead generation campaign.
This time we present to San Jose B2B small business owners a list with several San Jose SEO agencies. You can contact 3 or 4 of these agencies to request a proposal for your SEO lead generation campaign.
As we have said many times before, SEO is one of the most efficient digital lead generation tools for any B2B small business. Be at the first page of Google search results is one of the most efficient lead generation tactics nowadays.
San Jose B2B small business owners deserve to be at the first page of Google search results, and the following SEO agencies can help them to achieve this important digital marketing objective.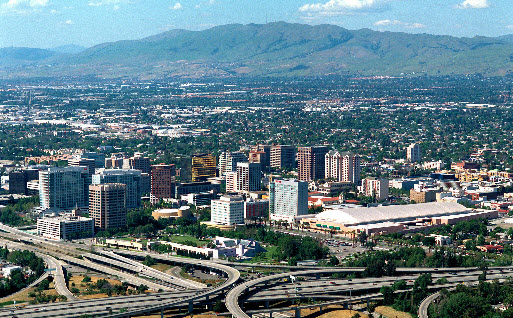 SEMBYOTIC (https://sembyotic.com/)
"Depending on whom you ask, search engine optimization (SEO) and search engine marketing (SEM) may be referred to as the same thing. The term SEO was coined before Search Engine Marketing (SEM) was really a thing, so it stuck. SEO is more typically known as the process of achieving higher organic (non-paid) rankings within search engines (most notably Google and Bing). You'll also see this referred to as "natural" or "earned" search engine rankings. If you want to get technical, we'd say that SEO is a subset of SEM, and that SEM covers the entire spectrum of online search marketing or internet marketing, which includes outreach activities, paid search and non-paid search optimization techniques. For many websites, a hybrid approach that includes both non-paid (organic) SEO and paid (PPC) search engine marketing is the best approach."
PDA BUZZ (http://www.pdabuzz.com/)
"We only ever perform SEO work for one San Jose business per industry sector. This is why we can guarantee top rankings for the businesses with whom we partner."
SEO SAN JOSE PRO (http://seosanjosepro.com/)
"Google top rankings alone can make your business grow by 5-10X times. We are a San Jose based search engine optimization firm, which has produced 100+ of page 1 results for wide array of clients. We produce top notch results working within latest search engine guidelines."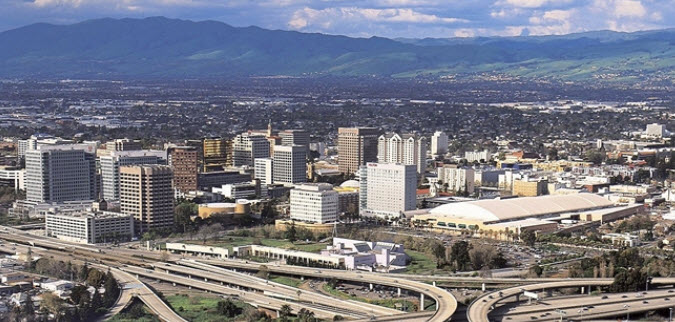 EVERGREEN SOFTWARE (http://www.evergreensoftwareco.com/)
"While there are numerous offerings out there that give you standardized website design packages, what good is a website if no-one comes to visit it? For that you have two options. Pay per click advertising or search engine optimization. Other than the fact that you don't have to pay for each click, Search Engine Optimization has the additional benefit that it appears to be a site the Google's algorithms selected to be a best match for what you were searching for. Our website design and search engine optimization services ensure that for keywords that you want to target, you show up on page 1 of Google."
"We research and select appropriate keywords to achieve real results for your small business. Our proven methodology includes over 100 items that are optimized both on-page and off-page, ensuring that your company website has the essential elements needed to get page one ranking for target keywords."
SILICON BOOTH (http://www.siliconbooth.com/)
"While other SEO agencies promise you first page rankings for keywords, we provide you a strategy to dominate the first page with not one but several pages owned by you, completely dominating that search term."
WSPIDER (http://wspider.com/)
"Our Search Engine Marketing Services are designed for those looking to attain a competitive edge in their industry. We improve your website's authenticity and user experience beginning with a solid SEO foundation. Driving new customers to your businesses through our proven search engine optimization technology. Our system searches for the best competitors in your industry, and then downloads their best practices and applies them to your website. We're here to help you manage your website presence and marketing strategies."
KAT & MOUSE (http://katandmouse.com/)
"Getting to the top of Google these days requires more than just optimized website architecture, keyword-relevant copy, a fast-loading website, and other standard SEO requirements. Those are still important, but the internet has finally evolved to the point where we can finally send to Google what it's wanted all along to rank webpages."
ONLINE ADVANTAGES (https://onlineadvantages.net/)
"What Is Search Engine Optimization, or SEO?"
"Search engine optimization, or SEO, is a very simple term that embraces a wide range of ideas and methods that draw attention and traffic to your site. There are two basic types of SEO, onsite and offsite. Onsite SEO includes everything that happens on the site itself, including the content, images, responsiveness and even the appearance of the site itself. Offsite SEO, also known as inbound marketing, includes videos, links and social media campaigns to draw attention to your website, such as Facebook, YouTube, Twitter and Google Plus."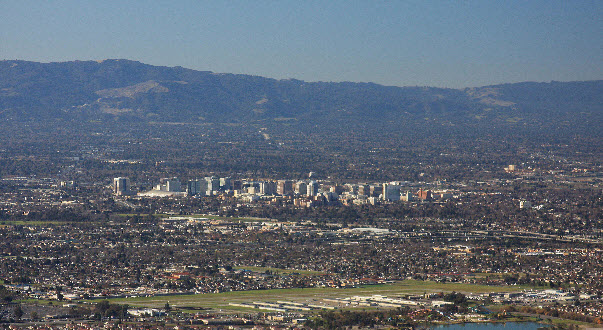 FRISCO WEB SOLUTIONS (http://www.friscowebsoft.com/)
"Search Engine Optimization will help you rank on Page-1 of search engines (Google, Yahoo, Bing) naturally for the services you offer. Organic Page-1 results are considered most authoritative. Enjoy targeted traffic and high ROI as customers tend to go with service providers who rank on Page-1 of search engines naturally. Convert browsers into customers with Frisco Web Solution have proven services."
"Search Engine Optimization (SEO) is the process of making your website Search Engine friendly such that it ranks higher in natural search engine results (Google, Yahoo, Bing, Ask etc) for the specific keywords or search terms that are related to your business. e.g if you run a dental clinic in San Francisco, you would want to show up High on Google Page-1 if someone is searching for "Dentist in San Francisco".
FRONT END TECH (http://www.frontendtech.com/)
"We can help you with Bay Area Search Engine Optimization (SEO), internet marketing, and overall search engine ranking improvement. We can get you listed at the top Bay Area search engines, including Yahoo! Bing and Google. We are SEO specialists, with over ten years in search engine optimization of web sites for increased visibility and traffic. More traffic to your site means more sales, period."
Thanks for reading and thanks for sharing this article. We will see you in our next article.
This article was written by Julio Sanoja Rial, CEO  & Founder at LeAds, a SEO Agency that you can visit at www.msalesleads.com
You can read our previous article in the following link:
https://www.msalesleads.com/b2b-digital-marketing-agencies-in-san-diego/