My name is Julio Sanoja Rial, and I am the founder of LeAds, a digital agency in Miami. We opened the agency in 2016, and we serve small businesses and business professionals in Miami and Florida.
You can visit the agency in the following link:
You can visit my LinkedIn profile in the following link:
https://www.linkedin.com/in/juliosanojarial/
We can help you to position your business in Internet so your prospects can find you when they need you.
I come from Venezuela, where I had a digital agency for 13 years.
We have 33 years of experience in business, marketing and sales and 15 years of experience in digital marketing.
May you need our services please write me to juliosanoja@msalesleads.com or call me to 305-918-9793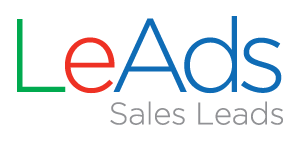 This release was written by Julio Sanoja Rial, CEO & Founder of LeAds, a Digital Agency in Miami, Florida that you can visit at www.msalesleads.com
You can read our previous article in the following link:
https://www.msalesleads.com/is-your-business-being-found-seen-and-remembered/