This article is addressed to Chicago B2B small business owners. We include in this article a list of Chicago small business marketing agencies that you can use to choose 3 or 4 of these marketing agencies to request a quote or proposal for your digital lead generation campaign.
The main strategy for a B2B small business lead generation campaign is to position the business at the first page of Google search results, either by a Google AdWords campaign or by a Google SEO campaign.
The following is a list of Chicago small business marketing agencies that offer SEO services to their clients. Any of the following small business marketing agencies can execute a Google SEO project for a B2B small business in Chicago and beyond.
We invite to all Chicago B2B small business owners to positon their companies at the first page of Google search results. This digital strategy will warranty a permanent lead generation process for your business.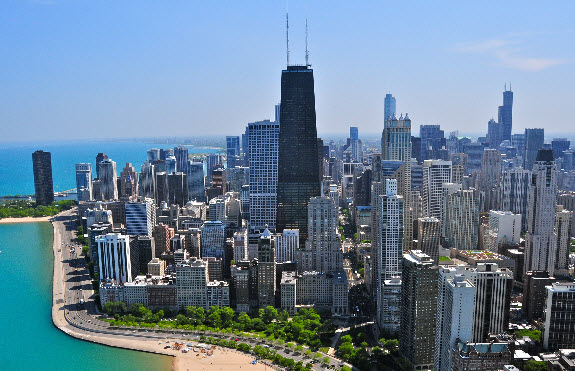 A B2B small business can be at the first page of Google search results in few days by executing a Google AdWords paid campaign, or in 1 or 2 years by executing a complete Google SEO campaign.
Our recommendation is to execute the two campaigns, the paid and the organic. The paid campaign can be suspended once the organic campaign is well positioned. Any of the following small business marketing agencies in Chicago can execute the two campaigns. We call these campaigns "first page of Google campaigns."
SEOSERVICEUSA (http://www.seoservicesusa.co/)
"We Are a Professional Chicago SEO Team"
"Our goal is to drive targeted traffic to your website so that your sales will increase drastically!"
CHICAGOSEO.COMPANY (https://www.chicagoseo.company/)
Our marketing firm has been working with local businesses since 2007. We are pleased to announce that we have ranked over 7,000 keywords to page one of Google. Visit our website today to learn more about our marketing services.
CHICAGO WEB DESIGN SEO COMPANY (http://chicagowebsitedesignseocompany.com/)
"Chicago SEO Expert is what most companies search for. Our team of skilled professionals will REV up your online presence by dominating your competition and positioning your brand as the industry leader."
STRAIGHT NORTH (https://www.straightnorth.com/)
"Professional SEO Services Company"
"Search engine optimization is a solid Internet marketing investment – if you are working with a professional SEO company. Straight North has been delivering top SEO services to clients since 1997."
eBIZUNIVERSE (http://www.ebizuniverse.com/)
"Search Engine Optimization (SEO) is a method used to increase the traffic a website receives from search engines. This is done by improving the ranking of a website on a search engine's results page (SERP). The top search engines today are Google, Bing and Yahoo! with Google owning the lion's share. Landing on the top of their results pages will definitely help drive visitors to your website."
THE OCEAN AGENCY (http://ocean19.com/)
"Need a SEO Company in Chicago?"
"Give our Chicago SEO consultants a few months. We'll get you on top of Google and other major search engines for your targeted keywords and phrases."
"There's nothing like being ranked #1 for your keywords. The phone never stops ringing. Call us. We'll help you get there."
WALKER SANDS DIGITAL (http://www.walkersandsdigital.com/)
"Our SEO Services"
"When executed effectively with a focus on high-quality content creation, strong SEO programs drive real results for businesses. Our Chicago SEO company is nationally recognized for targeted strategies that appeal to target audiences and inspire conversions."
"As a long-term business strategy, our SEO solutions have helped companies in a variety of industries significantly increase their web traffic and lead generation capabilities. Many of our clients realize at least 10 percent monthly increases in search traffic after they start working with us."
SEO FUEL MARKETING (http://www.seofuelmarketing.com/)
"With Local SEO, We Help Small Local Businesses Dominate Online."
"With our affordable local SEO services package, getting your business optimized for local online search is the easiest and possibly the cheapest way to obtain a massive amount of online advertising for your business and rank locally against competition. It's one investment that every small business can afford to make and one that every local business needs to take advantage of. Our local SEO services can be incredibly effective. We properly optimize your new or current company listings in local search directories which is absolutely critical to rank local in your geographic area. Local results are the main results listed and appear above all the rest of the natural search results."
CHICAGO STYLE SEO (https://www.chicagostyleseo.com/)
"We develop and execute inclusive digital marketing strategies that target the right keywords, expanding and increasing your presence on Google."
CHICAGO RANKING (http://chicagoranking.com/)
"A lot of our clients always ask us how we are able to keep our prices low. Well, let us let you in on a secret. Many people don't actually know that ranking for geo-keyword terms is easy. For example, the terms "real estate in Chicago" or "Chicago dentists" are not difficult to rank for if your on-page SEO is done correct and you follow strict SEO guidelines. The bottom line is that SEO is not difficult and our prices show that. We have also partnered with top SEO providers that will even help you rank for competitive keywords. So be assured that your local business will 100% rank on Google."
DESIGN AND PROMOTE (http://www.designandpromote.com/)
"At Design & Promote, we are SEO experts. We have the skills, the expertise and the resources to create a customized SEO campaign for your website that will allow you to dominate the search engines, draw more visitors to your website, and convert those visitors into sales."
FASTLANE WEB SERVICES (http://www.fastlanewebservices.com/)
"Got a good looking website? Great, now what? It's no good if no one is seeing it, that's why you need an effective Search Engine Optimization strategy to help your site get to the top of search engine results. SEO is our specialty so we know what works and what doesn't now a days, let us execute an SEO campaign for your website and watch the new business roll in!"
COMRADE WEB AGENCY (http://comradeweb.com/)
"Our websites dominate local markets. We deliver thousands of online leads for our clients every month."
ELLIOTS WEB (https://www.elliottsweb.com/)
"Elliottsweb, a search engine optimization company, understands how important your internet search engine presence is. We have a program to submit your site to over 1500 search engines – the "yellow pages" of the internet. Our SEO team will program the proper meta tags and key words to optimize your search engine rankings. Now your target audience can find you! Contact us for your free meta tag and search engine optimization consultation today."
RIVAL MIND (https://www.rivalmind.com/)
"With more than 100 billion online searches performed every month, there's unlimited opportunity. But to take advantage of this activity, your website must be search-optimized with the proper tagging, structure, mapping, monitoring, and more. If you haven't successfully applied the latest SEO techniques, your target audience won't find you. Instead they'll find your competitors. Work with our expert SEO team to grow your traffic and your business."
Thanks for reading and thanks for sharing this article. We will see you in our next article.
This article was written by Julio Sanoja Rial, CEO  & Founder at LeAds, a Small Business Marketing Agency that you can visit at www.msalesleads.com
You can read our previous article in the following link:
https://www.msalesleads.com/b2b-marketing-agencies-in-dallas/