This article is addressed to San Diego B2B small business owners. We present to you a list of marketing agencies in San Diego that offer search engine optimization services (SEO) to their clients. You can contact 3 or 4 of these marketing agencies to request a proposal for your digital lead generation campaign, which mainly consist in positioning your company in the first page of Google search results.
All market studies show that the first page of Google search results is one of the most efficient digital marketing tools for B2B small business lead generation campaigns.
Any of the following marketing agencies in San Diego can help you to achieve this major digital marketing objective: position your company in the first page of Google search results.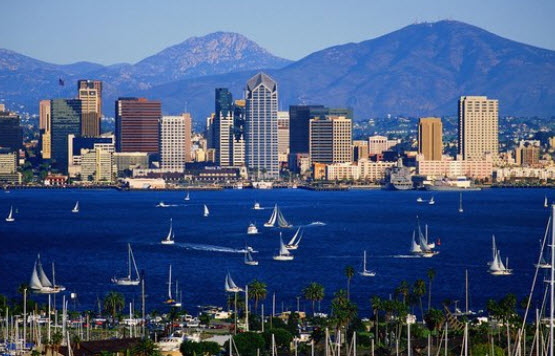 SEO 1 CLICK (http://seooneclick.com/)
"Organic SEO"
"Why Organic SEO Is A Big Deal:"
"•Search engines are the #1 pusher of traffic when compared to any other source online."
"•70-80% of people ignore the paid ads, focusing on the organic search results."
"•The average click-through rate for paid search is only 2%."
"•Search & email are the two biggest activities online."
"•SEO leads have a 14.6% closing rate, while traditional marketing efforts have less than 2%."
SABA SEO (http://www.sabaseo.com/)
"With more people turning to search to find information about products and services, SEO has evolved alongside. There is customer need for better websites that are not only informative, but user friendly and engaging. To meet this demand, search engines have responded by cleaning up the web, continuing to reward websites that are providing the best possible experience for the end user. Not everyone does SEO the right way, but those that do are rewarded with continued long-term success in organic search results and increased leads and sales."
IGNITE VISIBILITY (https://ignitevisibility.com)
"Our SEO Company has a process that is heavily integrated with social media marketing. Following onsite search engine optimization and external link building, Ignite Visibility will use social media optimization and social media marketing to build further external links and grow the authority of your online presence. Blogging is also a critical part of this strategy, and the Ignite Visibility team will make sure all of your online assets are working together to maximize effectiveness. Overall, in the world Internet marketing a good, honest company is hard to come by. You can rest assured that Ignite Visibility will provide excellent service."
VEGA MARKETING SOLUTIONS (http://vegamarketingsolutions.com/)
"Onsite Search Engine Optimization is the process to work on a website's infrastructure so that it is easily accessed and navigated by search engine crawlers. Web design goes hand in hand with this part of the process and is essential to have great Google Organic Rankings."
"Offsite Search Engine Optimization is the process to create exposure for the pages you want to come up on search engines like Google, Yahoo, and Bing."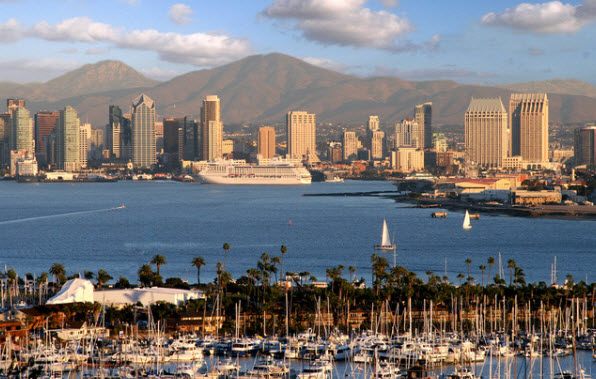 MAIN PATH MARKETING (https://mainpath.com/)
"If you think of SEO as focused on links and keywords, your attitude is out of date. A holistic (and ultimately successful) SEO strategy involves all of the factors that Search Engines look at when evaluating relevancy: links, keywords, technical optimization, brand awareness, content distribution, social media posting and management, time on site, click through rates, conversion rates, and a lot more. Building your profile in any or all of these activities will help your overall SEO profile and should be included in an effective SEO Strategy."
PLANET MARKETING (https://www.planetmarketing.com/)
"As a local San Diego SEO Company, located in La Mesa, we understand the only thing that matters is getting your phone to ring, getting people through your door, or filling out your contact form."
AMPED LOCAL (http://www.ampedlocal.com/)
"Gain the top ranking in major search engines."
"The #1 organically ranked business gets 35% of all the clicks, 60% of all organic clicks go to the top three organic search results."
"91% of buyers click on the first page of google, 4.8% click on the second."
TOP RANK SOLUTIONS (http://topranksolutions.org/)
"Search engine marketing (SEM) uses a combination of (PPC) Pay Per Click advertising, social media marketing, an optimized web design, and search engine optimization (SEO) to increase your presence leading to increase traffic to your site generating more leads and clients."
HIGH RANK WEBSITES (http://www.highrankwebsites.com/)
"Inbound Marketing, Internet Marketing, and SEO, whatever you want to call it our core strength is our ability to help businesses to grow revenue by increasing their visibility on Google."
DYNAMIK INTERNET MARKETING (http://www.dynamikinternetmarketing.com/)
"We Focus on Website Traffic & Conversions, Not Rankings."
"Traffic & Website Engagement Is What Moves Keyword Rankings."
RED SAND MEDIA GROUP (http://www.redsandmarketing.com/)
"Search Engine Optimization (SEO) is one of the most valuable and essential investments your company should make."
"SEO is a sub-category of search engine marketing that increases the traffic to your web site by getting you high rankings in the "organic" ("natural" or "algorithmic") search engine results. Google is the first place people go to find answers, products, and services that they are in need of."
GOOZLEOLOGY (http://goozleology.com/)
"We specialize in search engine optimization, online marketing, PPC, Conversation Optimization, and much, much more."
I EXPERTS MEDIA (https://www.iexpertsmedia.com/)
"Over 95% of local SEO agencies sell the idea that once you are #1 on Google, sales pour in. That is simply not the case. Rankings are the first step, you then need to convince your visitors to buy from you."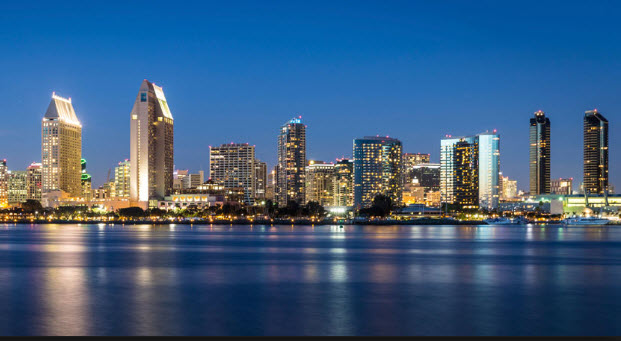 LAUNCH SOURCE SEO (https://launchsourceseo.com/)
"Search Engine Optimization & Marketing"
"SEO offers visibility where it did not exist. Only once you are found by qualified prospects will you increase sales, profitability, and cost efficiency."
INSEEV (http://www.inseev.com/)
"Search Engine Optimization is one of the most powerful inbound marketing channels, if not the most powerful. Search engines like Google and Bing keep people coming back to their websites by providing the most satisfying search results possible."
Thanks for reading and thanks for sharing this article. We will see you in our next article.
This article was written by Julio Sanoja Rial, CEO  & Founder at LeAds, a B2B Digital Marketing Agency that you can visit at www.msalesleads.com
You can read our previous article in the following link:
https://www.msalesleads.com/b2b-small-business-marketing-agencies-in-los-angeles/